院训: 学而不厌,诲人不倦!
Motto: Never Tire in Study or To Teach Others!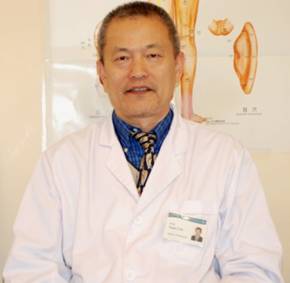 The Founder & President: Prof. Engin CAN (Enqin Zhang)
Prof. Engin CAN (Enqin Zhang), a British national, is the worldwide well-known scholar and fully qualified and experienced doctor & professor in Chinese medicine. He started to study Chinese medicine at Shandong College of TCM (Traditional Chinese Medicine) in 1972 &graduated from Shandong University of TCM in 1982 with Master of Medicine; also obtained M.D. from Prof. Dr. Sir Anton Jayasuriya , the dean of Medicina Alternativa Institute in 1992. He has rich experiences in treating following conditions: infectious diseases (including new coronavirus infection),gastritis, peptic ulcer ,infection of biliary tract and gall stone, prostatitis, IBS , asthma ,cough, headache, migraine , stress , insomnia, depression , dizziness , Meniere's disease , skin diseases, menoxenia, uterine bleeding, amenorrhea, dysmenorrhea, infertility, etc. He has done a lot of research works and written many medical books, such as ' Research in Classical Formulas' ,published by Yellow River Press in 1989; 'A Practical English-Chinese Library of Traditional Chinese Medicine', composed of 14 books, the first of its kind of English-Chinese bilingual series on Chinese medicine in the world , published by Shanghai TCM University Press in April, 1990. His new book 'Shang Han Lun Study Guide', has been published by People's Medical Publishing House in June 2012. Today, he acts as president of UK Academy of Chinese Medicine and visiting Professor of Zhejiang Chinese Medical University; running courses of Chinese acupuncture , herbal medicine and massage ; also cooperating with Zhejiang Chinese Medical University on courses for master and PhD degrees in traditional Chinese medicine , acupuncture and massage ,etc .Currently, he is the member of the Specialty Committee of Clinical Curative Effect Evaluation of 'World Federation of Chinese Medicine Societies', a senior member of the Royal Society of Medicine UK , and a fellow member of the Association of Traditional Chinese Medicine and Acupuncture UK .
Clinic address:
King's cross tcm&herbal centre Uacm, 255 Gray's inn road , King's cross, London, Wc1x 8qt , U.K.
Open : Monday to Sunday,10am - 7pm
Tel :020 3509 9050 ; 07846193488
E-mail:prof.engincan@hotmail.co.uk
Website: www.uacm.co.ok
www.uacm.co.uk